Make Your Own Sushi With A Japanese Sushi Chef
Do you love eating sushi and have always wondered how to make it? Our sushi-making class will have you preparing this classic Japanese cuisine like a pro in no time at all. Our professionally-trained chefs will instruct you on every step of the preparation process.
Following the instruction of our expert sushi chef, you will make five pieces of nigiri-sushi and gunkan-maki. Learn how to grind real wasabi using an oroshigane. Once you have finished you will get to enjoy your lunch creation!
Highlights of Our Sushi Class:
Learn about Japanese kitchen knives and sushi tools
Gain hands-on experience cutting fish and making sashimi
Prepare five different kinds of sushi
Learn the different type of handgrip
Enjoy complimentary miso soup
Meeting Spot & Departure Time:
Departure time for this tour is 11:00 am
Meeting location is the West exit at Naka-Meguro Station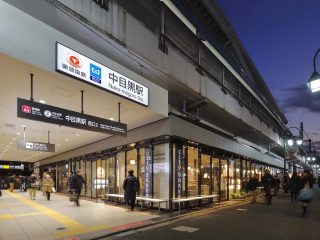 Naka-Meguro Station is accessible via the Tōkyū Tōyoko Line and Tokyo Metro Hibiya Line
Look for our guide wearing a ZUMO branded shirt
What's Included:
All ingredients to make your lunch
Personalized instruction from trained sushi chef
Notes:
Japanese knives are incredibly sharp so extra care is needed
Unfortunately we don't have a vegetarian option at this time
The restaurant is very busy so please arrive on time
You will not be eligible for a refund if you are late and miss the group
This is a 100% non-smoking tour