Get Your Game On With Our Akihabara Tour!
Explore the eccentric and wonderful world of otaku, the so-called "geek culture" of anime, manga, gaming, cosplay, and more. Akihabara—or Akiba, as it's known to the locals—is THE main area for Japanese otaku fans, and on this tour, you'll find out why.
This tour is designed for everyone, from super-knowledgeable otaku to anyone who is just curious as to what geek culture in Japan is all about.
Highlights Of Our Akihabara Tour:
Treasure hunt in Radio Kaikan
UFO catching in Leisureland
Search for collectables in Mandarake
Nyan-Nyan (meow!) at a maid cafe
Meet new friends and make new memories
Meeting Spot & Departure Time:
Departure time for this tour is 11:00 am
Meeting spot is in front of the Radio Kaikan building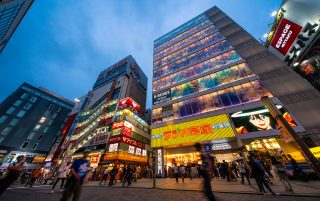 Radio Kaikan is located 1 minute from the Akihabara Electric Town exit
Look for our guide wearing a ZUMO branded shirt
What's included:
¥300 coins for UFO games
A drink at maid cafe
Notes:
This tour is open to people of all ages
You do not have to be an anime/manga fan to enjoy the tour
We leave at 11:00 am sharp so please make sure to arrive on time
You will not be eligible for a refund if you are late for the tour and miss the group
This is a 100% non-smoking tour