Tokyo Travel Guide: Ikebukuro
A mix of old and new is what makes Ikebukuro so special. From 19th century gardens to animal cafes to video game centers, Ikebukuro has something for everyone.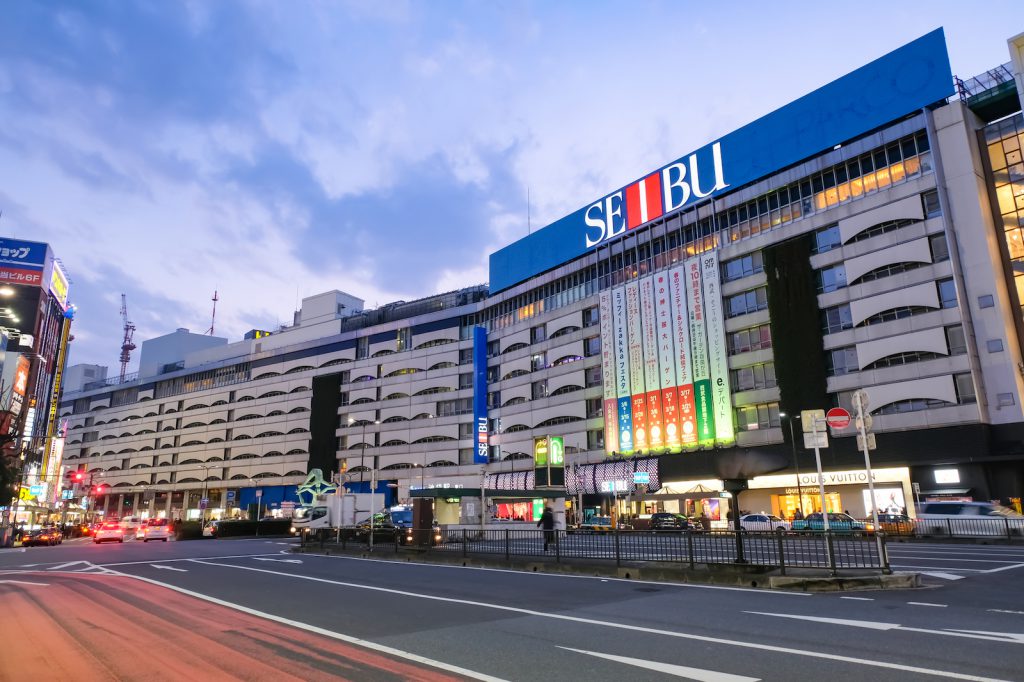 As one of Tokyo's busiest districts, Ikebukuro is a hub of entertainment and commerce. It's home to a 19th-century garden and the Sunshine City, a 240-meter tall building complex with aquarium and observation deck inside. Sunshine City is also a haven for anime fans. Here, you'll find lots of anime-themed cafes and shops that gave Ikebukuro a quirky atmosphere, similar to Akihabara.
Ikebukuro offers plenty of shopping opportunities. The area is home to the two largest electronic retailers in Japan, Yamada Denki, and Bic Camera. Bic Camera has been dominating the district for decades until 2007 when Yamada Denki opened its first outlet there.
What To See and Do
Ikebukuro is a busy district that you'll never run out of things to do here. The most popular attraction is the towering building of Sunshine City, which is considered a major shopping mall in Tokyo. Aside from shopping, there are plenty of other things to do inside the Sunshine City. There's a mini theme park in the building called the Namja Town. Here, there's a gyoza stadium where you can sample different kinds of gyoza. There's also an ice cream store offering unique flavors of ice cream.
Sunshine City is also home to the Sunshine Aquarium, a rooftop aquarium located on the 10th floor of the building. Home to around 37,000 species, including toucans, snakes, and penguins, the Sunshine aquarium is certainly a must-visit in Ikebukuro. Aside from the aquarium, Sunshine City is also home to a planetarium, museum, theater, and an observatory that will treat you to a 360-degree view of the city!
The main anime store is also located in Ikebukuro. It's a 7-story building selling all sorts of anime-related stuff, from comics, DVDs, costumes, games, and more! It is also in Ikebukuro where you will find the home of Edogawa Rampo, a Japanese novelist who has major contributions in Japanese mystery and suspense. The Rampo museum is worth checking out and is open during Wednesdays and Fridays.
There's also a small temple in Ikebukuro known as the Kishimojindo Temple. It's a 350-year old temple that's built in honor of Kishimojin, the goddess of child-rearing and safe birth.
Getting Around
You can immediately start exploring Ikebukuro as soon as you arrive at Ikebukuro Station. The station is flanked by fancy department stores including Tobu and Seibu. These are Japanese branded stores where you can shop for clothing, makeup, and accessories
As you get out of the Ikebukuro Station, you'll find the Sunshine 60 Street that will lead you towards the Sunshine City. As you walk towards the building complex, you'll come across lots of interesting shops that are worth a stop.
From Sunshine City, head towards the west where you'll find the Otome Road. This is like a mini version of Akihabara and where you'll find the main Animate Store. The Kishimojindo Temple is about a 15-min walk away from the Ikebukuro Station and worth a stop before you take the train back home.
How to Reach the Ikebukuro District
As one of the major districts of Tokyo, there are lots of trains that can take you to Ikebukuro. The Fukutoshin, Marunouchi, and Yurakucho Subway Lines would pass by the Ikebukuro Station.
It is also a major station of the JR Yamanote Line and is served by the JR Shonan Shinjuku Line, JR Saikyo Line, Seibu Ikebukuro Line, and Tobu Tojo Lines.